The Power of Kirsten Schötteldreier
Many singers consider a voice coach indispensable. Developing a young voice, keeping an older voice in good form, preparing a voice for new repertoire: these tasks all require help. Kirsten Schötteldreier is one of the most famous vocal coaches. François van den Anker asked her about her methods and vision with regard to singing.
(English translation: Elise Lorraine)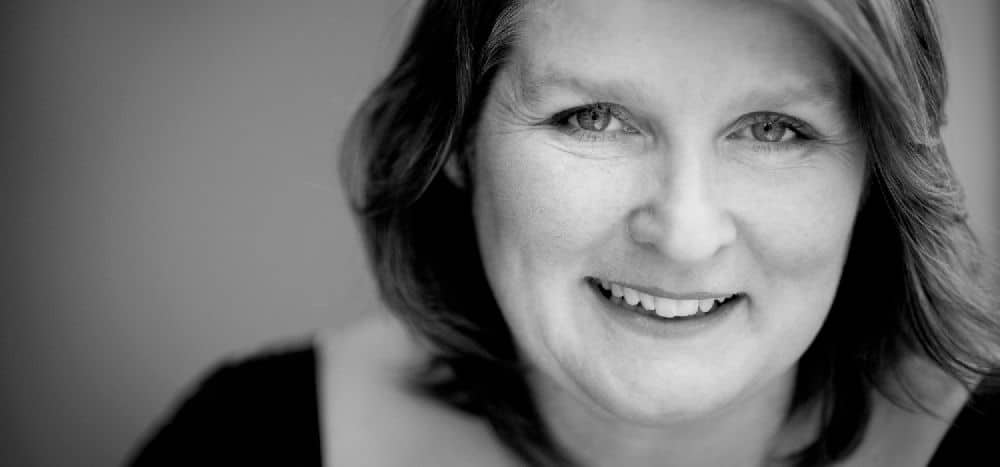 This conversation with voice and performance coach Kirsten Schötteldreier is all about what goes on inside the vocal profession, the essence of singing, and her approach to helping singers find their own essence: the search for a singer's authentic sound. Based on her own training and experience as a singer, blended with her discovery of a more holistic approach to singing and the voice, she coaches both young talented singers and well-established names in the profession. She learnt how to analyse a voice from voice coach Peter Harrison, with whom she worked for many years.
In the Shaolin Wahnam Institute in Malaysia Kirsten discovered Chi Kung, the ancient Chinese discipline for the maintenance of both physical and spiritual well-being in which breathing plays an essential part of the movement patterns. This she incorporated in her methodology.
Her motto is that 'every person has an authentic voice'. She speaks about it with great passion, searching for the right words, finding them occasionally by reverting to her mother tongue – German – and also now and then in English, but mainly in fluent Dutch. She states her ideas with conviction, sometimes softened by an explosion of infectious laughter. She has come well-prepared, has made some notes and is eager to engage in all the issues brought up by the interviewer.
Back to the authentic voice. 'I believe that everyone has their own sound, influenced by the culture in which you grew up, your dialect, and how your parents spoke. This sound is unique, a kind of fingerprint. As you grow and develop the sound changes. If you were told as a child that you mustn't talk loudly, you'll stick to that rule. What I try to do is to develop a professional core sound which is suitable for all styles of music, whether it's Baroque, Wagner or Jazz. That's the sound I'm after. Life puts many layers of meaning on a voice, those need to be removed to get back down to the original, 'primitive' sound.'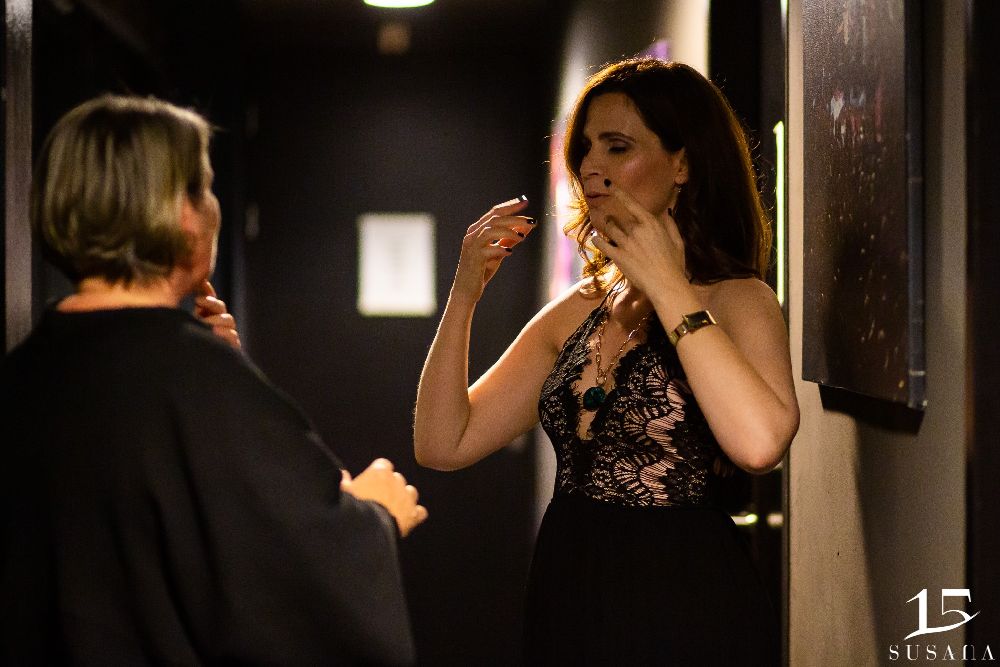 As well as opera singers – those still studying or those with much experience who don't want their development to stop – Kirsten Schötteldreier also coaches singers from other musical genres. For example Susana, who may be heard on many cd's by DJ Armin van Buren, and who has toured the world with him. Kirsten is very much at home in the Wagner repertoire, but also very active in other operatic repertoire in opera houses such as Leipzig, Berlin, Madrid and Paris, as well as Bayreuth. In the Netherlands she has worked for the Netherlands Reisopera among other companies, and has coached soloists singing in the Dutch National Opera. She was also musical director for the virtual reality production Weltatem, a co-production between Het Geluid Maastricht and the Nederlandse Reisopera.
'Too much technique, too much thinking about how it 'ought' to go, these are things that inhibit young singers', says Schötteldreier. 'They want to do whatever it takes to get the ideal sound, to make a career. But it takes time. I have often said: my ideal is one ideal note, not an ideal phrase. One note that is real, that is a balance of light and dark, of chiaro and scuro – as it's called in belcanto. A note that's neither pushed up nor artificially held down. If you sing with your own voice, not a voice that is created for you, then you'll touch people.'
Life is complicated, singers go through a lot, so the question is: will you ever find that voice?
'That depends on a state of mind, a state of being, in total rest, in connection with yourself, so that you can shed all those critical thoughts, everything that you've learnt, and finally make that judgmental pixie sitting on your shoulder shut up. It's like being in a trance, the Dutch speak of 'singing the stars from the sky', in spiritual terms: in contact with the universe, in space. I call that a Chi Kung state of mind, a meditative peace. You can learn to sing without the intervention of your thoughts. The audience will notice it, it feels like the singer is at rest and finds their power within that peace.'
It seems to me that that would be easier to achieve in the safety of your studio than on the stage of the opera house.
'My work does begin in the studio, but I've decided not to let it end there. There's the piece, there are the rehearsals, the conductor wants some things, the director demands others. Your manner of singing is also influenced by the directorial instructions. They may demand that you play an aggressive character and that'll change your tone of voice. Preserving the connection to yourself and at the same time following the directorial guidelines, that's where it begins. Once onstage I call that 'going back to zero'. Every new phrase is a chance to reset. Zero is the moment of peace, feet planted firmly on the earth, grounded, your breath not too high.'
It is November 2019 and in the Grote Zaal of the Concertgebouw Die Walküre is being rehearsed for the NTR ZaterdagMatinee. On the stage baritone Thomas Johannes Mayer is singing the role of Wotan, conducted by Jaap van Zweden. Mayer has already played the god of gods dozens of times in the three parts of the Ring in which Wotan appears. His contact with Kirsten began when he sung Wotan at the Dutch National Opera in the Ring-cycle of Haechen/Audi. Even such an experienced singer needs coaching, that's why Kirsten is seated in the auditorium. She follows every breath, every vocal twist and turn of the singer, and during every break they have a short discussion.
What do you do with someone who's already so good?
'It's one thing to have a career, and another to hang on to it. You need a coach when the vocal power begins to wane due to aging. If like Thomas you've played many evil characters, gods like Wotan, then the anger can overwhelm the vocal tone. This can force you into a tight corner technically, vocally, emotionally and physically, a corner where that anger is your only source of strength. That's something you often hear with 'Helden baritones'. With him I went after his soft, lyrical side. It needed to sound fresher, so we did lots of breathing exercises to bring that forward. I still listen to him and work with him to improve this aspect of his singing.'
During an interview I once heard you say: 'My mission is to follow nature: true healing comes through the human voice.' Is that possible?
'After suffering various health problems 12 years ago I began practising Chi Kung. Chi Kung teaches you to heal yourself, bringing yourself into a state where you can achieve more. Through this work I became better able to really hear voices – mine included. Sometimes I can already hear what the problems are with a voice on the telephone. It may sound pretentious, but it's something that I've developed by myself. Sessions with my teacher Peter Harrison working on other singers taught me to analyse voices. Chi Kung helped me to become more sensitive. Voices are at the very centre of my life. As a child I could tell just by listening to a voice whether or not I could trust someone.'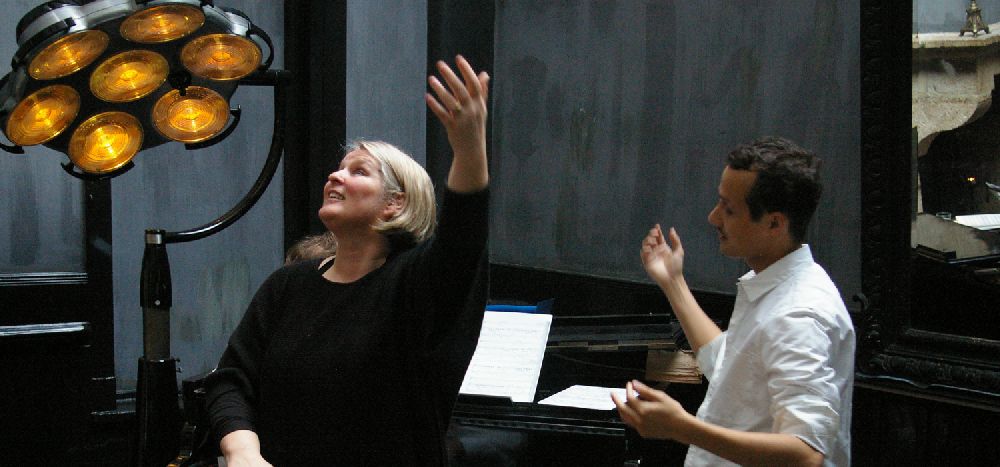 At what point does coaching become therapy?
[Laughingly] 'Opera singers love a bit of drama in their lives, but when there's a real problem, a trauma of some sort, one has to be careful. It's often possible to find a solution through singing – using an holistic approach. I believe that in order to be a good singer you need to be a good person. There is indeed a thin line between coaching and therapy, and I also have to protect myself as a coach. We work with emotions. If I ask a singer to make contact with their inner child, then tears come, the well has been opened. But I do it purely in service of the sound – the singer gets their answer through the sound, and thus the session remains a singing lesson, and not therapy.'
Is it possible to achieve a beautiful sound without dealing with your past?
'I always say: we can change everything every single second: instant change. If you're in the studio working on something with me, you might suddenly realise you want to dig deeper into traumatic things which you've experienced. In that situation I would recommend that you consciously embrace what comes up, look at it rather than push it away, and there may be tears. Then we continue the session. We sing through the phrases and generally they go better than before. The music heals you too, you can leave the drama behind and move on.'
Are you still capable of relaxing in a concert where one of your singers is performing?
'If I've been working with the singer beforehand, and warmed them up, and feel that its going well, then I can take my place in the audience with pleasure. I once attended a performance of Die Meistersinger von Nürnberg in Bayreuth. When I came out it was super clear to me why I work in the opera world. Every aspect of the evening was just as it should be: the atmosphere, the audience, the people onstage, the music, yes, right down to every hair in the wigs, it formed one whole entity! You could feel how much joy the singers had in being part of the production.'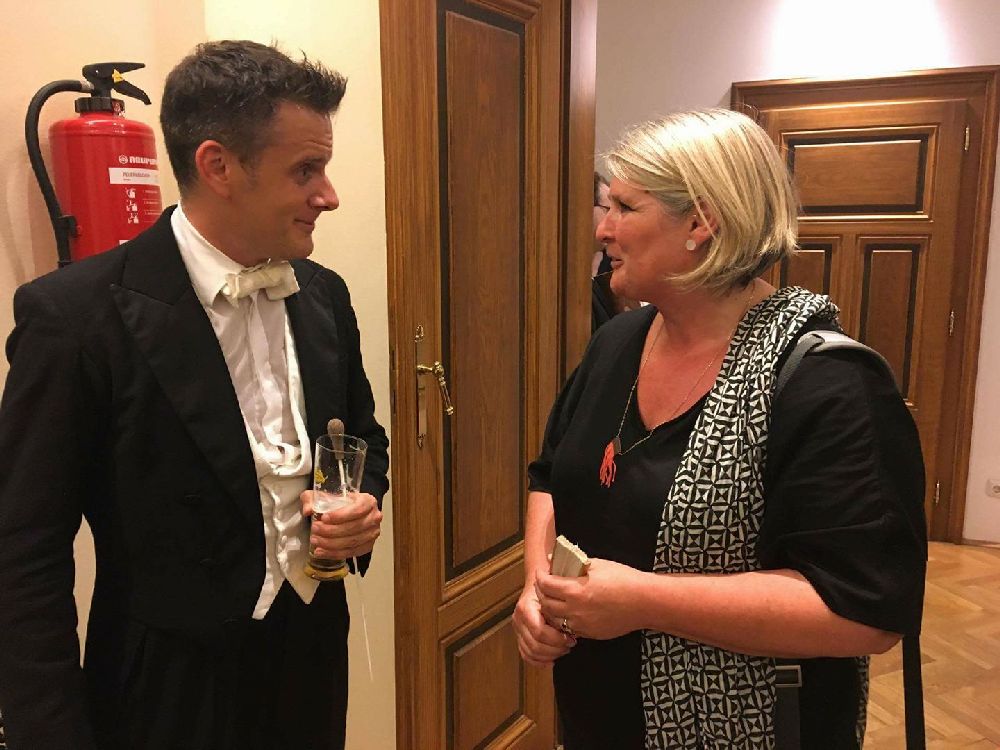 A singer comes to you to find their authentic sound, but the name on the score is that of Wagner or Mozart. Is the singer then truly free?
'To begin with I think that Wagner and Mozart have generally written exactly the vocal line that's best suited to the singer – Richard Strauss also by the way. When text and music are well-written and go well together, and if you understand the intention, then it's not restricting, it's freeing! The conductor has less freedom. They have an idea about how Mozart or Wagner should sound. That can sometimes be a problem. They may cast a particular singer and then have them sing in a way which doesn't really suit their voice. A singer with a big voice can't create such a good pianissimo as a light or lyric singer, and vice versa. If you go too far in that direction, you risk ruining your voice.'
'The greatest gift I can get while working on a production is to be able to speak with the conductor. Nowadays conductors are happy to hear my views and discuss with me, I'm proud and happy about that. It means I can make suggestions about how they can accompany the singers better by giving them a little more time here or there. I'd like to work more with conductors. They often have too many things to worry about. They have to take on a lot of new repertoire, and then the emphasis must lie on their work with the orchestra.'
And what would you say to a class of up-and-coming opera directors if you got the chance?
'The most important thing is that they realise that the body is the instrument through which the energy must freely flow. The world of theatre nowadays requires a certain peace; it should be contained and quiet. But if a singer is not allowed to have enough inner dynamism then there's no energy flow. Directors are sometimes fearful of a big sound, but that is opera! If a director won't allow that particular motor to be turned on then the singing will suffer. I hope that directors will give singers that space. I've spoken once with Pierre Audi about my desire to be present right from the first conceptual discussions of a production. 'That'd be a luxury Kirsten', he said, to which I replied: 'It should be seen as an absolute necessity!'
What does the audience need to know about singing and the voice?
'As far as I'm concerned the audience needs to know nothing. It is helpful to be familiar with the story (of an opera or song), then you'll be in a better position to understand how and why the music is being sung in the way that it is. You really don't need to know anything about the voice. And further it's important to realise that the singer has a particular Tagesform, they are who they are on that particular evening, and there are many factors which have influence on them, be it simply that they didn't sleep well in the hotel. But on the other hand, people are entitled to be critical about the singing. Singers with a good PR-machine and a famous name seem to be able to get away with anything. Even great celebrity singers are sometimes fantastic and sometimes not.'
Your vast experience could be of great help to young singers, just setting out on their careers. What is your message to them?
'For me the most important thing is to avoid the temptation to provide an answer when you sing, always try to pose a question. Take it as it comes and observe what's happening with you. You stand, you breathe, you feel how you are in the space, how your voice is. Ask yourself those questions, take time beforehand, whether in an audition or a performance. Just breathe, just sing. Never lose your 'inner operetta' – the joy that bubbles up inside you when you sing, even in a tragic scene. Take off your string of pearls, and let your heart shine out like a diamond. When I look at a singer, what I want to know is: who are you? I see singers at competitions in enormous satin dresses. They are becoming a parody of an opera singer even before they have a career. Your appearance doesn't make you a professional, it's your voice that will make you stand out.'
See for more information the personal website of Kirsten Schötteldreier.